Let's Get Ready for Summer!
With only a few days away from Memorial Day and the unofficial start to summer, our thoughts turn toward warmer days, food on the grill, and time spent with friends and family. Fortunately, we can help you with each one of those items.
Starting on Memorial Day, and going through Labor Day, the War Memorial and Lambert Pools will be open for your enjoyment. There is something for everyone – we have open pool use, time slots for pool parties, swim lessons, and senior swim times. At War Memorial Park, we also have mini-golf available during the summer. The concession stands at each pool will have food, drinks and ice cream that will be sure to cool you off.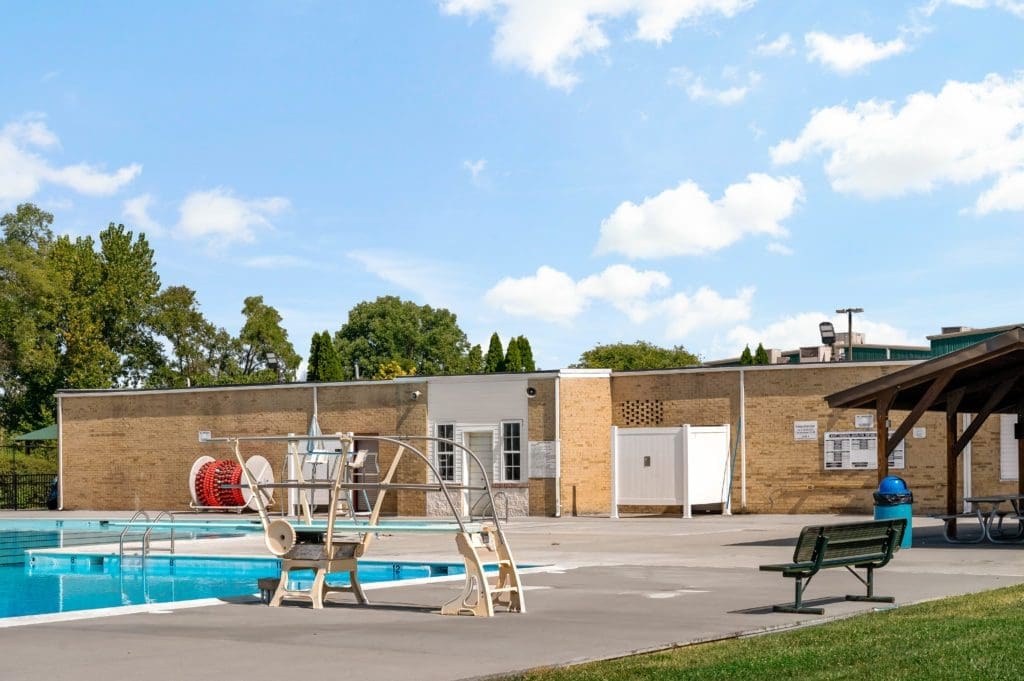 If you want to enjoy a nice meal outside, many of our park locations have pavilions, picnic tables, and shady spots which are perfect for a quick lunch or a weekend meal. Whether with friends or going solo, parks are a perfect place to for that burger or sandwich.
And don't forget that you can spend time with family and friends playing games, climbing on playgrounds, going for a walk, playing disc golf, or enjoying many of the other activities in our parks. There is something for everyone this summer – June Jubilee will be on June 11 at War Memorial Park. We will be holding our summer concert series, kicking it off with Cashmere on June 15. There is a summer adventure day camp starting June 5 and it goes on for 10 weeks.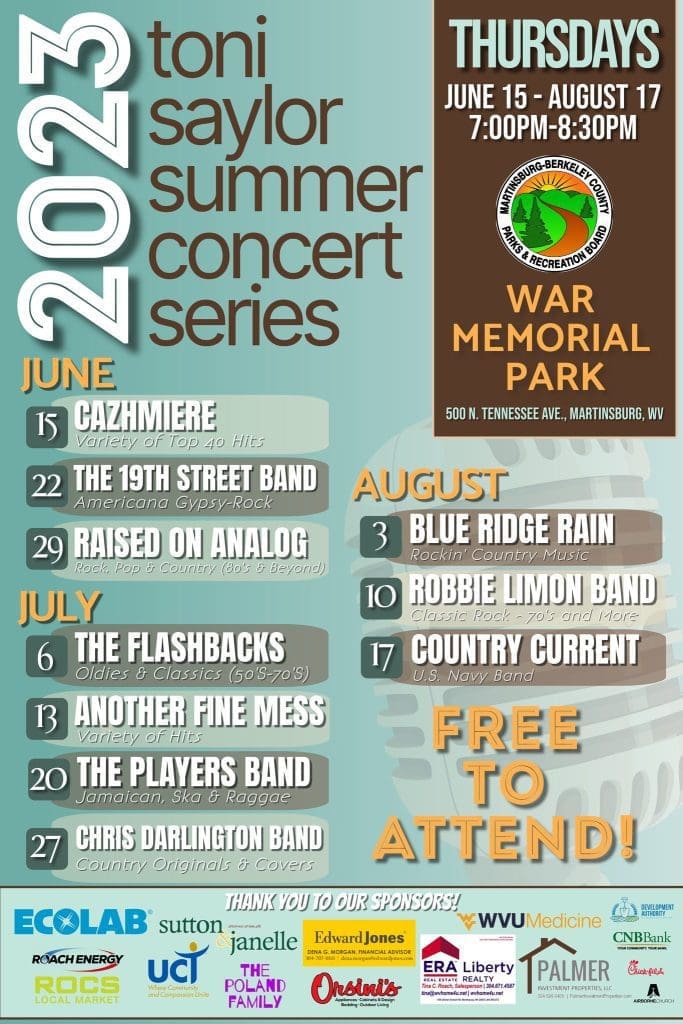 While you are out exploring, check out some of the new projects that we've been working on. For starters, we've opened a new playground at War Memorial Park. It is located between the pool and the Norwalk Pavilion, and has two towers and lots of climbing challenges. Next, we head to Poor House Farm Park where we are opening two new walking trails to show off the new 70-acre property that was purchased last fall. These trails go through meadows and along the Tuscarora Creek. We also had volunteers plant around 40 trees here this past April, setting up a great legacy for the future.
We continue other work to continuously improve our programs and facilities. We have purchased several inflatable games that will start showing up at events and programs. This was through a generous grant from the Noon Rotary Club of Martinsburg. We now have an inflatable screen so that we can have family movie nights throughout the year.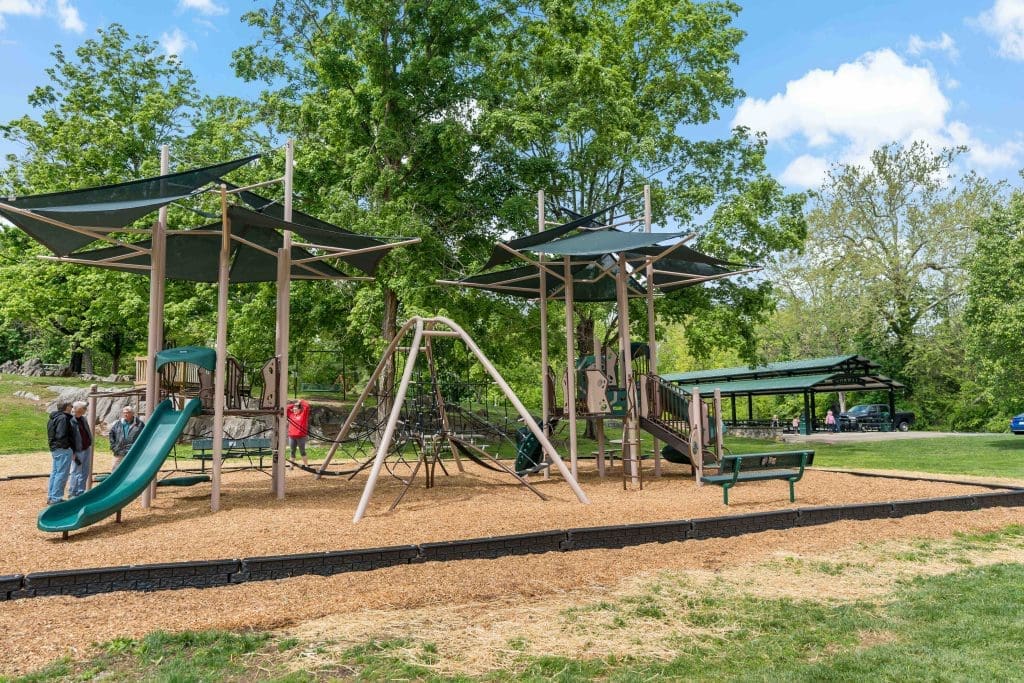 Upcoming projects include a nature-based playground at Poor House Farm Park. We are finalizing the design, and if everything works out, it should be ready to explore in early fall. This will be an expansive climbing structure called a Jungle Dome, and a ride-on zip line. We will also be breaking ground on a new park in Spring Mills which should be open this fall, and the entrance road in DuPont Soccer Complex is scheduled to be paved at the end of July.
There is so much to do this summer. Make sure to schedule some time outside. We will see you there.
Bob Williams, CPRP
Executive Director