Goldie Gibbons Park is our second and newest dog park in the Bedington area of Berkeley County.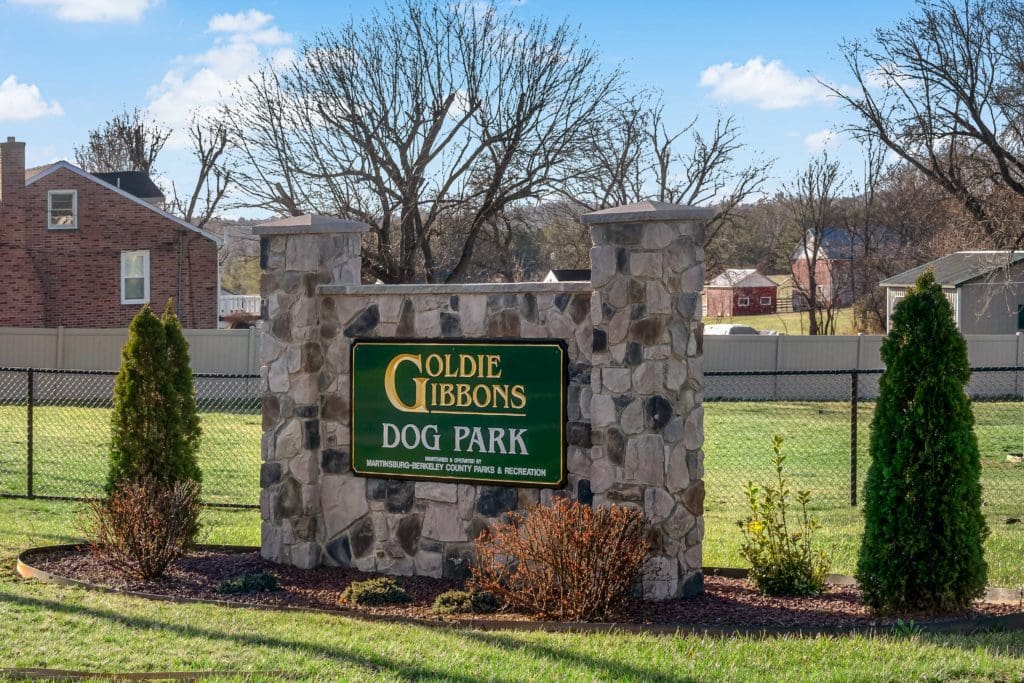 Please read the following below for registration information:
Registrations are valid from January 1st to December 31st each year. There is no pro-rating for any registrations made throughout the year.
You will need to provide a copy of your dog(s) current vaccination record from your vet's office (West Virginia requires rabies; Parvo and Bordetella are recommended) and a copy of the dog tag license number.
Once you have provided the forms, signed waiver, vaccine record and registration payment, you will be given your access to the dog park. We have a key FOB system.
The registration cost is $15 per year for the first dog, $5 for each additional dog.
There is an additional one-time fee of $10 per key FOB (maximum of 2 per household).
Your membership will give you access to both Goldie Gibbons Dog Park and Wurzburg Dog Park (located in Ambrose Park in Martinsburg).
Note: This fee is charged upon initial membership registration. You will not need a new key FOB each year you renew. There is a $10 per key FOB replacement fee should yours is lost or damaged. If you delay renewal and your key FOB is deactivated, please be aware there is a $5 per key FOB reactivation fee (this reactivation may take a few days to take effect so your entry into the park won't be immediate.
You do have the option to purchase a new key FOB at the $10 (each) fee for immediate access). No more than two (2) dogs per person are permitted at one time in the park. Please read your dog park rules and guidelines prior to entering the park.
Please note that there are two (2) sections to the dog park. One section is for large dogs over 30 lbs. One is for small dogs up to 30 lbs. Please use the appropriate entrance for the size of your dog.
Due to COVID-19 restrictions that have been put in place by the Berkeley County Health Department, the water fountains at the dog parks are not available for use. We ask that you please bring bottled water for your dog while you visit until further notice. We apologize for the inconvenience.
Registration can only be done in the Administrative Offices of the Berkeley 2000 Recreation Center.
The History of Goldie Gibbons Dog Park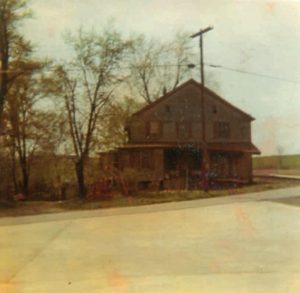 Start Here – This property was purchased by Goldie and Gladstone Gibbons on November 2, 1944, from J.W. LeMaster and his wife, Azaline V. LeMaster. A large wooden Victorian building once stood proudly in the northwest corner of this 1.7 acre parcel and the structure became home to whoever owned the property at the time. Along with being a homestead, through the years this structure housed a general store, the Bedington Post Office, an office to Doctor Andy LeMaster, and a station where local folks would wait to board the Cumberland Valley train. They would purchase their ticket to take them south to Martinsburg or north to Hagerstown. Anyone brought to Doctor LeMaster's office with an illness or injury that required hospitalization was loaded onto the train and taken to Martinsburg or Hagerstown, depending on which direction the train was headed at the time of need.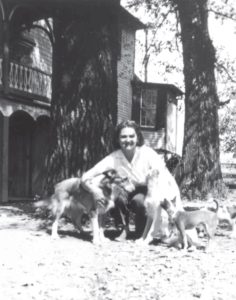 Virginia Lee Gibbons was born on October 11, 1946 and became an eye witness to what lead to this property becoming a public park and dog park. As Virginia Lee grew up on this property, she saw her mom, Goldie, begin to take in stray animals. Before long, many dogs had taken up residence at the Gibbons' property. Goldie took in animals that were sick, injured, or simply didn't have a place to stay. She would treat and care for the animals until they regained their strength then, through very loving effort, tried to find them a good family willing to adopt them. If she was unsuccessful, she would adopt them herself. Virginia once stated in a newspaper article that she had no idea how many dogs had romped around on this property. The good folks of the Bedington area referred to Goldie Gibbons as the Bedington Humane Society because of the loving care and concern she had for animals.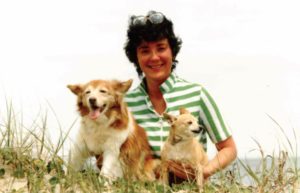 Virginia Lee left the area to attend school where she studied law and was later hired by the federal government as an attorney for the Environmental Protection Agency. In the early 1970's, Virginia Lee returned home for a visit and purchased a mobile home for her mother and placed it in the center of the property. Goldie Gibbons made her residence in this home until her death in 1981. In the mid-1980's, the old Victorian house had become dangerously weak and dilapidated. Virginia decided to have it torn down and used the mobile home as a rental property in the 1990's. When the mobile home was removed, the property became a vacant piece of land and Virginia was living in Alexandria, Virginia. Many people contacted Virginia wanting to purchase the property, but all were turned away because Virginia had a plan in mind for this parcel of land. Virginia Lee contacted long-time Bedington resident, Phil Martin, about maintaining the property in her absence. He agreed and this arrangement lasted until 2016 when Virginia donated the land, for the purpose of becoming a public park area, to the Berkeley County Council.
The design and construction of the park would be turned over to the Martinsburg-Berkeley County Parks &
Recreation Board. The M-BC Parks & Recreation Board would be responsible for operating and maintaining
the park as well. Virginia Lee passed away on June 15, 2016. Funds were given from her estate to the Eastern
West Virginia Community Foundation to allow for construction of the park, but also to establish an endowment
to help maintain the park in future years.
From her hospital bed, she expressed her immense joy to know that the dream she had to honor her mother,
Goldie, would become a reality. Of course, a significant part of this park would be a dog park.